Emil Mlynarcik
Emil Mlynarcik's paintings are perfect for everyone, who loves nature and wants to be in the middle of it.
Biography
The painter Emil Mlynárčik comes from the Slovak Paradise. He was born in the strange village of Vernár. This fact is somewhat symbolic - it allows me to say the similarity that, like many people in the village of Vernar, they sing. They sing on their own and sing when they want, when they rejoice, or when the nostalgia pick up and sing about whether this or that, as they hear and hear their singing brings us joy, however, did not go to any music schools. The same is true of Emil Mlynarcik. He also paints what his heart says - both himself and us with joy. His paintings with the theme of landscape and still life, show our everyday life, but also retreating the magical forest, rural wooden houses and old districts disappear. There is no expedition to dream, or exotic in imaginative filed, extravagant, and under all circumstances particularly shocking molding compounds and color combinations. His pictures are the brave, realistic works of the painter and also human things, and the natural objects on them are those taken from life and reality. The oil paintings speak in simple language and speak for themselves. Needless to say or explain something.

Since 1992 he has been a freelance artist, currently living and working in Hôrka near Poprad.

Exhibitions: 16 solo exhibitions in Slovakia, Poland and France.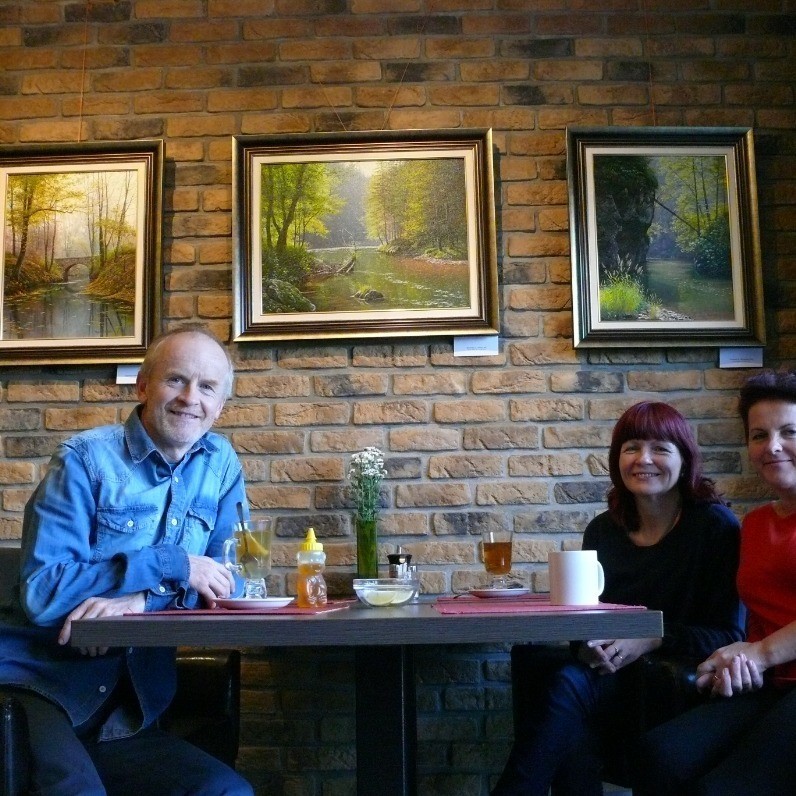 The artist at work
---
45 artworks
Artistic domains : Painting (45)