Erno Toth
Erno's earlier work is characterized by his theatre background and depict a magical world enchanted with mythological figures, Commedia dell arte-esque pieces. This changes into a grotesque symbolism,
Biography
Prestigious hungarian painter and sculptor.
Education
1974-1979 Hungarian University of Fine Arts, Budapest M.F.A.-Paintings
1964-1968 Secondary School of Fine Arts, Budapest B.A.-Sculpture
Erno Toth was born in 1949 in Hungary. After finishing his AA degree as a sculptor at the Fine Art College, Budapest, he worked as a set designer and painter in the Hungarian Opera House. Working behind the magical scenes of the greatest operas and escaping reality can be now seen as an inspiration for his painting.
In 1978 he received his master's degree as a painter from the University of Fine Arts, Budapest.
He is a member of the Association of Hungarian Artists, the Community of Hungarian Painters and the Community of Hungarian Art Workshops.
His sculptures decorate squares, city streets, public buildings and exhibition halls not only in Hungary but also in Sweden, Finland, France, Austria, Great Britain, Italy, Germany, the Netherlands, Switzerland, Russia, Japan, USA, Canada and in Taiwan. 
In Hungary, his works are represented in collections of all major galleries, such as the Hungarian National Gallery, the Mihály Munkács Museum in Békéscsaba, the Janos Tornyai Museum in Hódmezővásárhely, the Ottó Herman Museum in Miskolc, the Janus Pannonius Museum in Pécs and others.
Solo Exhibitions:
2014 Sochi Olympic Art Competition Contest #1price
2013 - Lubeck, GERMANY
2012 - Steve Job's sculpture, Graphisoft Park, Budapest, HUNGARY
2011 RAM, Budapest, HUNGARY
1994 Kortars Gallery, Budapest, HUNGARY
1993 BMW Salon, Hagen, GERMANY
1993 Zichy Gallery, Leiden, GERMANY
1992 Ambiente Gallery, Darmstadt, GERMANY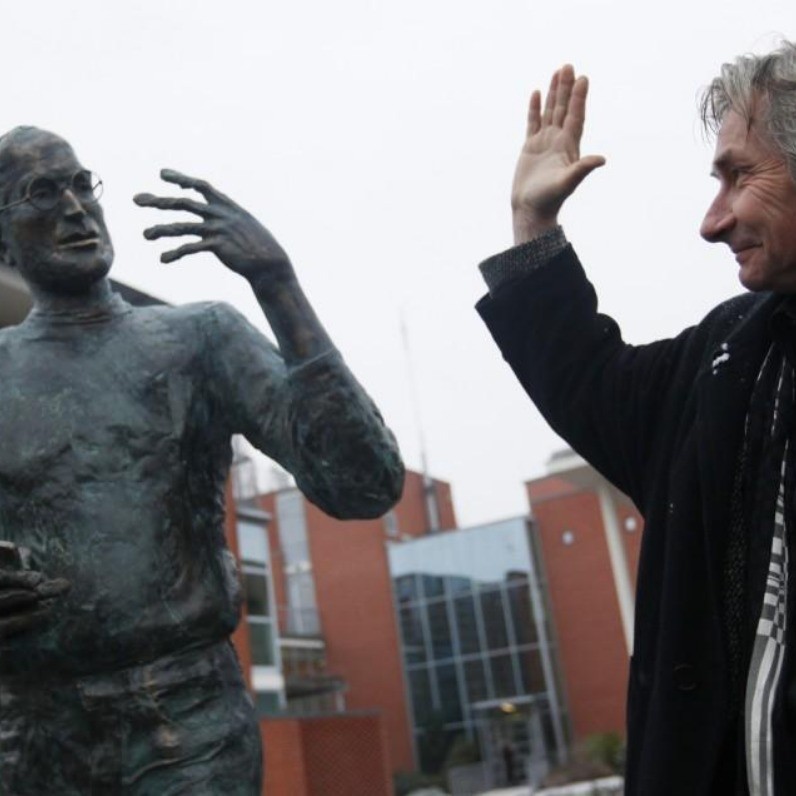 The artist at work
---
38 artworks
Artistic domains : Painting (11), Sculpture (27)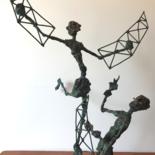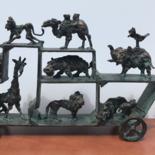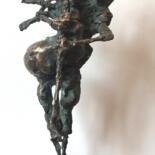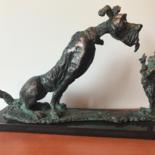 2 Galleries