Martin Racko
Big abstract and figurative compositions and balladic landscapes inspired by their warm colorful atmosphere.
Biography
The academic sculptor Martin Račko was born on 5th July 1959 in Košice, Slovakia. After graduating the Industrial Design in the art class of the academic sculptor Tibor Schotter from The Academy of Fine Arts and Design in Bratislava, Slovakia, he begins to work in Košice in 1985.

Since the mid-90s, painting has gradually become his main and dominant creative activity. The motifs of his dimensional paintings are simple. They are abstract compositions and landscapes, inspired mainly by the warm colourful atmosphere of the balladic country. They are also figural compositions, dynamic pictorial visions of movement, rhythm, composition, painting gesture and the inner strength and the magic of colour. His work is dominated by performing themes and motifs of dance, music, theatre and circus. There is natural, real and symbolic dynamics, flow and magical time transformation in these themes.


He exhibits individually and collectively at home and abroad. Individual exhibitions of his works of art took place in Paris, Brussels (3x), Luxembourg, Monte Granaro and Porto Sant Elpidio in Italia, Berlin, Bonn and Leipzig in Germany, Budapest (4x), and others in the countries Austria, Hungary, Poland, Serbia and 10 in Slovakia.
He also exhibited more than 50 group exhibitions.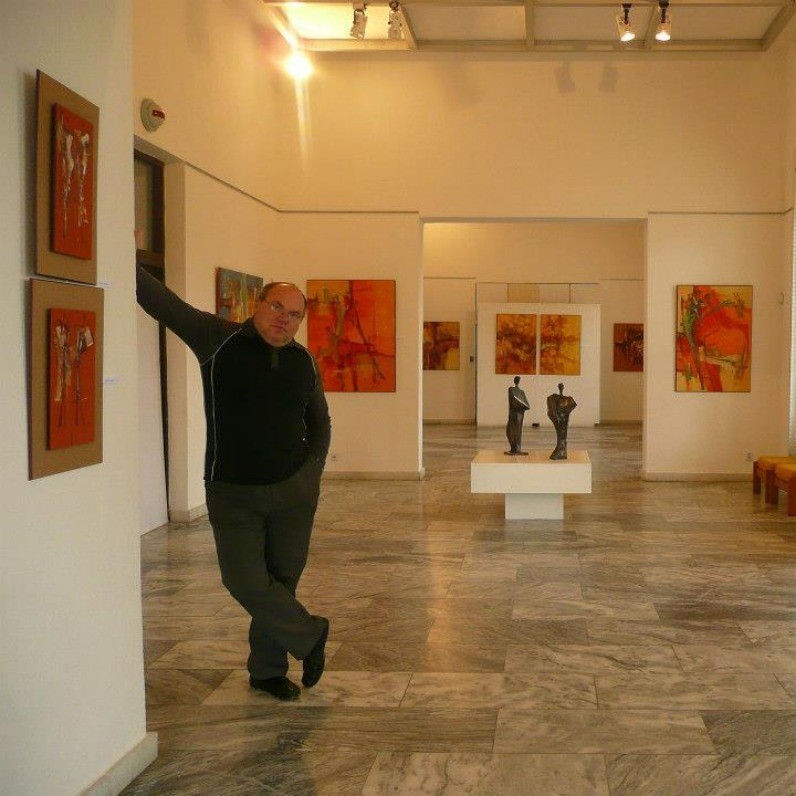 The artist at work
---
46 artworks
Artistic domains : Painting (26), Sculpture (1)