Viktoria Hatvany
Brilliantly paintings about the human soul, about interpersonal and partnership relations, about philosophical questions of existence...
Biography
VIKTÓRIA HATVANY – PAINTER
EARLY YEARS
Having grown up in Orosháza, Hungary she had her first successes in kid's drawing and painting contests sponsored by local corporations. Although she was admitted to the Fine and Applied Arts High School in Budapest, her parents advised her to start attending the local high school in Orosháza. After graduation she started her studies in the Legal Faculty of the University of Szeged from where she graduated in 2001. Painting and arts were part of her life all along the way as she kept contributing with graphics and design to the university's student newspapers and various campaigns.

In 2005 Viktória opened her artwork to the public both in online channels and in a number of regular exhibitions including solo as well as group events. Shortly she contracted with ArtArea Gallery, an online arts gallery and agency that facilitated selling many of her early paintings to private owners. Digitally these pieces of artworks are still published in Art-Area's online gallery.

In 2009 she was approached by Tibor Szőnyi, curator of Opera Gallery to whose invitation she participated in a group exhibition hosted by YTrip Art Gallery in Tokyo's artists' quarter. 'Hungarian Spirit' as the event was titled was opened by the Ambassador of Hungary and received news coverage both in Japan and in Hungary.

The next years brought along commercial successes. Her artwork was purchased by various private owners including the Artecorum Gallery in Switzerland who commercialised dozens of her artwork as well as private individuals in France and in Hungary.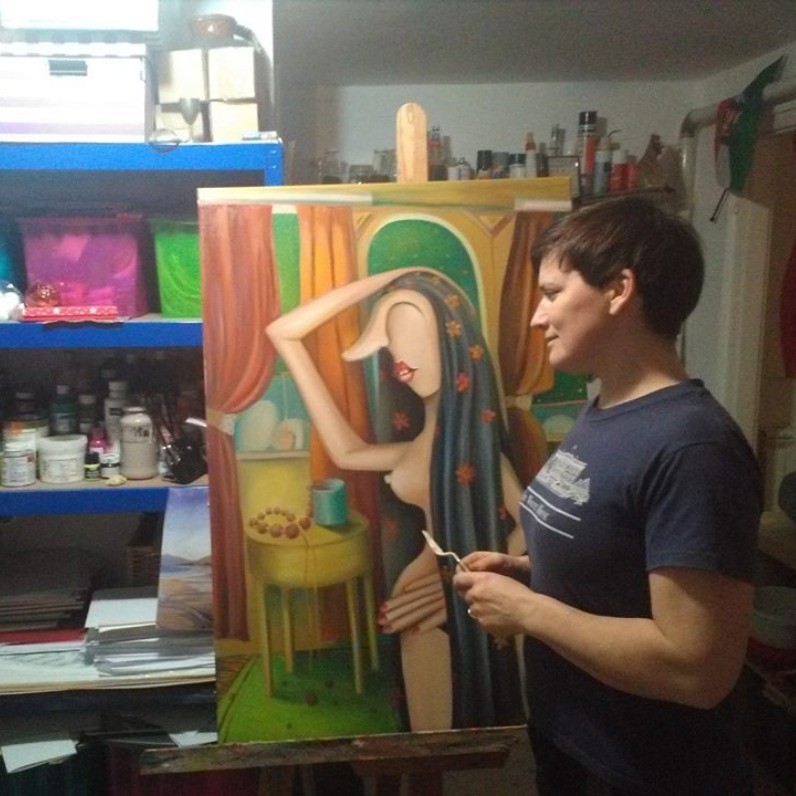 The artist at work
---
29 artworks
Artistic domains : Painting (29)